At Holtz Agency, we take our jobs and our clients seriously, but we know how to have a good time. We offer opportunities to achieve in a friendly environment. We provide unlimited opportunity to succeed and a personal approach to working with our clients. This personal approach and friendly environment takes us up a notch, and helps us to stand out among the competition in our field. American Income Life has a reputation that precedes itself. We back up that quality reputation with service that goes above and beyond. We have our amazing team of professionals to thank for that.
"An expert in anything was once a beginner." At the Holtz Agency, we believe that life is about finding a way to use all of the gifts, passions, and dreams that God has given us to serve His people. Everyone was born with a set of innate gifts, that when consistently developed will create a life more abundant and more in alignment with our purpose than we ever thought was possible. It's not who you are that holds you back, it's who you think you're not. Start somewhere, and don't give up until you get what you came for.
David Rigney was born and raised in Cincinnati, OH. He pursued a career as an EMT Firefighter. After that, Dave studied Operations Management at the University of Cincinnati. Throughout his college studies, he worked in the restaurant industry, moving his way up to General Manager (GM). After graduating, David was seeking a career where he could use his degree, his experience and his managerial experience. Around seven years ago, Dave joined the American Income Life family. Shortly after becoming family with AIL, Dave started his own family. Dave, his wife and two children reside on the westside of Cincinnati.
"American Income Life is truly opportunity unlimited!", says Dave. "Not only has the company given me the opportunity to grow career wise, but also as an individual." Dave wasn't exactly sure if this career move was the right direction because he didn't have experience in the industry. Dave took a leap of faith in himself, the company and the leadership with the Holtz Agency. "I can tell you that, American Income Life has changed my life and family's life forever."
Dave was promoted several times and became an MGA within two years of joining AIL. He now has the opportunity to coach, lead and change others life for the better. Dave always mentions that the best part of AIL is, "We get to serve and help others."
If you are looking for a place with the ability to advance at your own speed, be paid what you are worth, while impacting and helping others, then this may be the right fit for you!
Dustin Holtz, 38, began his work career with landscaping and automotive repair. He also worked as a sales manager in the private sector for Radio Shack and Enterprise Rent-a-Car. In total, he has over 25 years of leadership experience and 17 years of professionalism in the finance industry. He owned and operated New Beginnings Financial Group, a mortgage broker firm in Cleveland.
He's married with three kids and began his career with AIL at the Surace Smith Agency.
Enjoyment from AIL:
"I love American Income Life because of everything that it provides and because the company has time and again produced top one-percent income earners and continues to do so. The opportunity to outperform and excel above others based on determination and work ethic is absolutely phenomenal. The care that the company puts into the community through its philanthropy projects is something that is second to none. With the Closer to the Heart Program, food banks and multiple other initiatives, caring and serving is what we are all about!"
Fun Fact: Dustin enjoys working on vehicles in his spare time.
Ross Ewen IV, 38, was a former Assistant Restaurant Manager at McDonald's. He's a husband and a father to one son, Ross Ewen V. He also enjoys baseball (Reds fan), football (Bengals fan), and weightlifting. He's a born-again Christian, which is very important to him.
Success Story:
Ross qualified for Founder's Club (8x), President's Club (5x), Million Dollar Club and the Career Agent Council.
Enjoyment from AIL:
"I've enjoyed opportunity unlimited as an individual producer and look forward to sharing what I've learned over 12 years in my new role as a manager and leader in our organization.
In coming from an extremely humble upbringing and poverty-stricken conditions as a child, American Income Life has not only changed my life, but it has also allowed me to live a lifestyle that I could've only dreamed of as a child, which I call "living the American Income Life".
Being where I am with American Income Life has provided the opportunity to change the legacy that I'm leaving behind for my family, as well as every single family that I have the opportunity to influence along the way."
American Income Life is an international Company protecting working families in the United States, Canada, New Zealand, and through their wholly-owned subsidiary, National Income Life Insurance Company in New York.
American Income Life has served working class families since 1951 with life, accident, and supplemental health products to help protect members of labor unions, credit unions, associations, and their families. AIL representatives develop long-term relationships with clients and meet them where they are most comfortable … their home.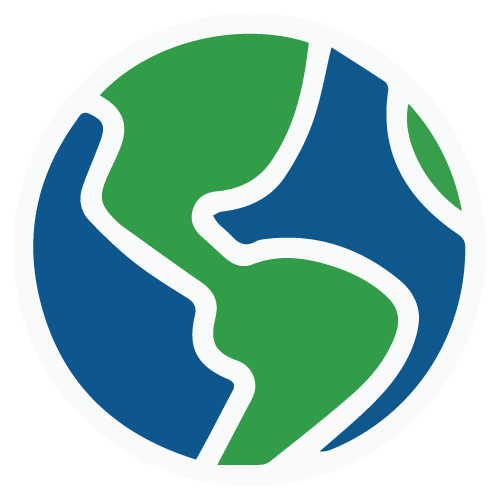 READY TO MAKE BIG THINGS HAPPEN?
TAKE YOUR CAREER TO THE NEXT LEVEL!